Grace Lever – The Retreat Project Download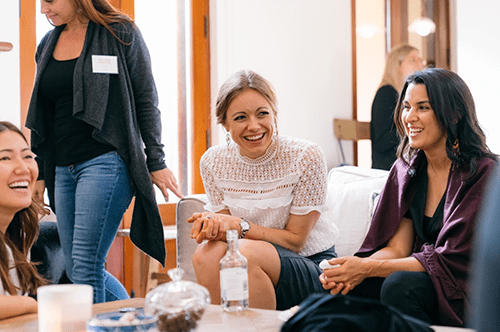 What You Get:
Retreat Foundations
Kickstart your first VIP Retreat with this foundation training. Join Grace as she walks you through your retreat's outcome, pricing, location, duration, dates, and more… so you can launch faster without the guesswork.
Your Retreat Inclusions
Get total clarity on what inclusions will make your retreat a total no-brainer for your clients. From teaching time, meals, transport, DFY implementation, masterminding and more… Grace will help you make those big decisions fast.
Teaching Content
Overwhelmed by how you're going to fit your Genius Zone into just 3-days of content, without overwhelming your guests? Undertake Grace's proven A-Z Content Formula to strike the perfect balance!
Event Management 101
Never planned an event? No worries! Grace is spilling the beans of tightly-held event planning secrets, so you can organise a seamless, stress-free VIP Retreat, without any prior experience managing events! From booking venues, hiring vendors, budgeting, content meetings, and more… Grace's event planning toolkit will take the guesswork away for good.
Filling Your Retreat
Become a marketing and sales Ninja with Grace's expert tools… so you can flood your funnel with perfect retreat guests, even if you're not techy! Grace will walk you through everything from writing your Sales Letter to closing your consult… so you can skip the trial and error and get it right from Attempt #1.
Free And Paid Traffic
Getting eyes on your retreat is easy with these traffic strategies… From Facebook, to Instagram, to half-day workshops… you can fill your event with dream clients quickly and easily with these powerful tools.
Download Link for PAID Members