AdPreneur Academy – Self-study Download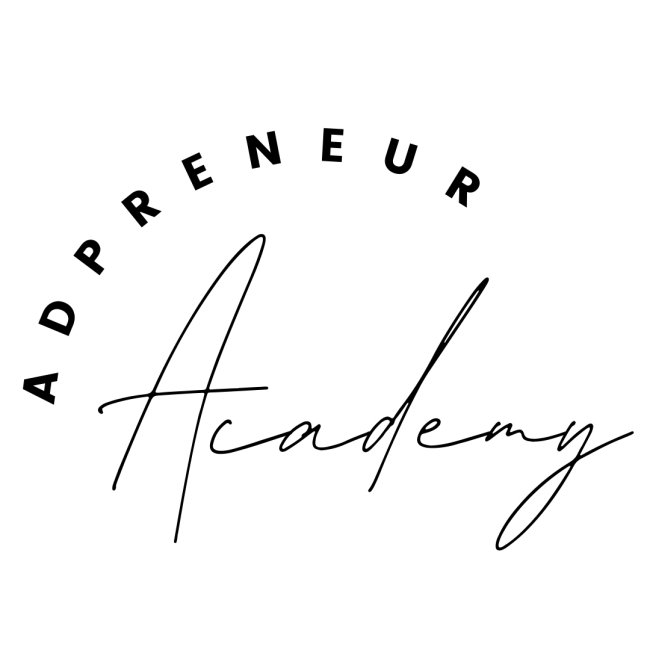 What You Get:
MODULE 1
SETTING UP FOR SUCCESS
> Understand the mindset of a 6-figure AdPreneur; if you've ever said (or thought) 'who am I to run ads?' I've got you covered with a mindset-shaping lesson, and establish authority even when you're just starting out.
> How to attract your first few perfect clients as well as use advanced client attraction strategies as you gain traction and momentum in your ads business.
> Discover your unique skill set and how you can use it to differentiate yourself as an ads manager.
> You'll learn not only how to price your services, but also create packages that make your proposals stand out and the decision to work with you a no-brainer.
MODULE 2
THE CLIENT EXPERIENCE
> Discover how to stand out by implementing a seamless and professional onboarding experience for clients.
> Find out ways to organise your clients and create a flawless system to manage their documents, assets, invoices, agreement, etc.
> How to enhance client communications, set boundaries, manage expectations and avoid conflict.
> We explore different options for reporting to clients, as well as a downloadable reporting template.
MODULE 3
GETTING RESULTS FOR CLIENTS
> We unpack my Beyond The Ads framework and look at how to achieve amazing results for clients, as well as how to use it in discovery calls, kick-off calls and in campaigns.
> You'll get access to the launch ads budget calculator, and how to understand metrics and audit results.
> We'll look at the audience, messaging, writing copy, and designing scroll-stopping ads.
> Find out what different funnels look like, how to design them, create them, set them up, what to look out for, and what you should (and shouldn't!) be responsible for as an ad manager.
MODULE 4
RUNNING ADS
> We get 'in the weeds' of Ads Manager where you'll ensure your client has 'good' account housekeeping, and what they need to do to become iOS compliant.
> Learn about pixels, events, audiences, retargeting, lookalikes and targeting research and options.
> You'll discover the 'right' way to set up campaigns, as well as some little tricks and hacks that you probably never knew existed in Ads Manager!
> We also get technical in terms of best practices for testing ads, optimising (killing the ones that aren't working) and scaling the ads that are working.
> We explore policy, why it's important, and the main factors you (as an ads manager) need to always keep in mind when creating your ads to ensure they don't get rejected.
MODULE 5
GROWING YOUR ADS BUSINESS
> Explore how to actually scale your business and what that even looks like for you.
> There's a masterclass on growing a team, how to find team members, hiring them, onboarding them and delegating tasks.
> We look at whether an agency model is right for you, and opportunities to connect, collaborate and mastermind with other ad managers as you continue on your journey of AdPreneurship.
> On completion of the training, you'll have the option to register in the AdPreneur directory to be matched with potential leads and other project opportunities. (A recent graduate has landed her biggest contract ever as a result of the directory!)
BONUSES
INCLUDED IN YOUR PORTAL
> Getting clients toolkit with templates to plug into your business.
> Client management toolkit to save you hours and create an amazing client experience.
> 'Ad Copy Superstar' mini course to learn how to write high-converting ad copy every time.
> Expert masterclasses to help you get more exposure and position yourself as the ads expert in your niche, in PR, LinkedIn and podcast guesting, as well as live and recorded masterclasses on topics such as funnels, onboarding, messaging and hiring.
> How-to video library to watch step-by-step how to do the tech tasks in Ads Manager!
Download Link for PAID Members