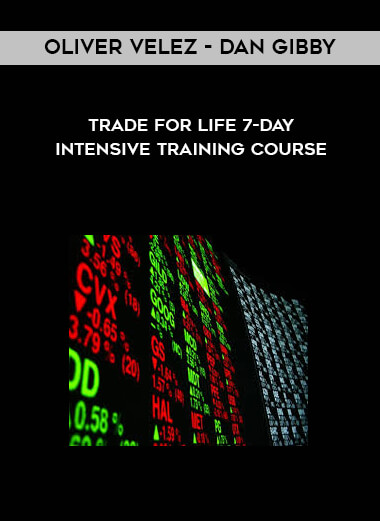 Velez Capital Management, a proprietary trading firm from several years ago created this advanced 7-day training program.
Watching the videos there's some interesting coverage of intraday trading methods, candlestick patterns moving averages, and statistics for expected continuation of the patterns presented.
You may pick up some useful tips for short term trading.
Oliver Velez
is a best selling author, trader, advisor, and entrepreneur, internationally known for founding and growing Pristine Capital Holdings, Inc. out of his New York City basement apartment into one of the country's premier educational institutions for investors. After 12 years as Chairman and CEO of Pristine, Mr. Velez decided to turn his full attention to the professional trading arena, and today runs Velez Capital Management, one of the country's fastest growing private equity trading firms. His runaway best selling books include Strategies for Profiting on Every Trade and Tools and Tactics of the Master Day Trader and are considered must-read classics for anyone interested in trading the markets for a living.
Dan Gibby
is the lead moderator of Pristine's Advanced Stock and Derivatives Trading Room, focusing on Stocks and Options.He joined Pristine's educational and technical analysis research support team in the summer of 2001 as West Coast Manager.Dan has been a student of The Pristine Method® for over eight years and has been personally mentored by our Pristine co-founders.He instructs at many events (both domestically and abroad) and in on-line chat rooms, educating students on the art of active self-directed trading.Dan is a Pristine Certified Trainer and teaches Pristine Stock and Option Seminars, and Trading Laboratories.Dan has vast experience in the stock and option markets with over 40,000 trades to his credit.He relies primarily on classical technical analysis using Japanese candlestick chart patterns to assess potential stock and option price movements and market internals.Dan also utilizes contrarian psychological indicators (extreme public optimism or relentless gloom) in making his trading decisions.As a Certified Public Accountant (non-practicing) and attorney (member of The Florida Bar), he is uniquely qualified to interpret and trade on company specific news
Download Link for PAID Members