Laura Schoenfeld – Inner Circle Mastermind Download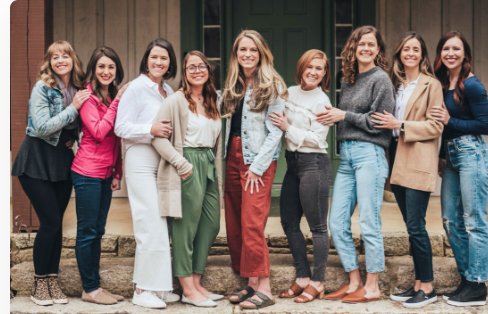 It's time to join the Nutrition CEO Mastermind!
Just imagine what could be possible…
When you have a mentor with 8+ years of online business experience, both working behind the scenes of a multiple 7-figure business and running her own multiple 6-figure business
When you're surrounded by other passionate, ambitious nutritionists and dietitians working to grow their online coaching and consulting businesses to multiple 6-figures and beyond
When you can finally hire a team member (or more!) to help you do the necessary work that's been distracting you from serving your clients at your highest possible level
When you can scale your signature program that exponentially grows your ability to impact the clients you are here to serve and brings in the revenue you desire
When you can grow your circle of business "besties" who are there to support you and encourage you, provide feedback on your work, and help connect you with the resources that will allow your business to thrive
When you're able to bring in the annual revenue you know you're capable of, all while working the amount that supports your best health and allows you to fill your cup so you can pour into others
Imagine if growing your online business could be both joyful and incredibly profitable.
Now it can be!
I'm a women's health expert and a registered dietitian (RD) with a mission to help nutrition business owners drop the hustle and come into alignment with their ideal business goals, so they can work from a sense of ease and abundance, and grow their income and impact with joy.
Unlike other business coaches, I have experience in the health and wellness industry and I've heavily invested in my own online business training and mentorship, to get to a place where I'm now bringing over half a million dollars of revenue on an annual basis.
Fun fact: Would you believe that I've invested over $250,000 in my own business development and mentorship over the past 7+ years?
And that's just the financial cost of growing my business. It's taken me hours and hours of testing, learning, experimenting, and lots of failing to get to the place I am today.
And after all this, I can tell you one thing with absolute certainty: There's no way I would be where I am today had I not been willing to invest in my growth and to find the mentors who could help me accelerate my business faster than I ever imagined.
The truth is, running an online business can be incredibly isolating. And if you don't have the right strategy and systems in place, it can take up nearly every waking minute of your free time… which is a recipe for a major health disaster (I've been there before!) and some serious business burnout.
And after working with hundreds of clients over the years, coaching other RDs to their first $20-100k+ months, and supporting my peers in the masterminds I've personally invested in…
I knew I had to use my knowledge and experience to help other nutrition entrepreneurs grow their online businesses even faster and easier than I was able to.
That's why I created the mastermind group I wish I had when I was first working on hitting my first multi-6-figure year.
And I am so excited to create a space for you to experience joyful, profitable business growth, all while being surrounded and supported by business owners on the same thrilling journey of entrepreneurship.
Download Link for PAID Members